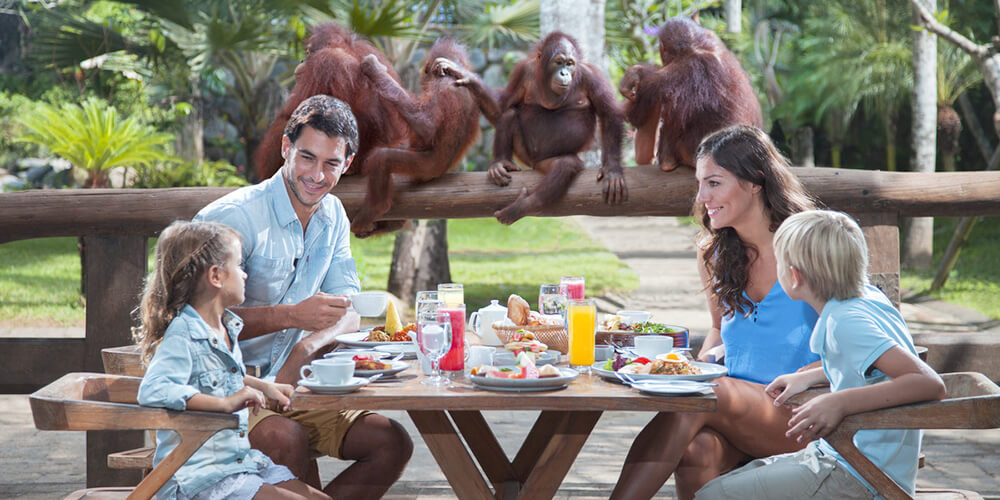 Indonesia Family Tours & Holiday Packages
What's a better way to connect your family members than taking a family trip together? We know that every journey is a precious experience for you to explore and experience the real world, therefore, we specifically, customize Indonesia tours to bring your family to Indonesia to setting foot on the Emerald of Equator. From the centuries-old historical sites to the boutique of diverse culture and natural wonders. There are so many things to do in Indonesia family tours:
 Sanur Beach – indulge in the mesmerizing beauty & swim in the turquoise water
 Sumatra – play with the orangutans & learn more about the biology system of Indonesia
Bali antique villages – wander around the tranquil hutong & discover the traditional handicrafts
Yogyakarta – enjoy myriads cultural attractions & pay solemn visits to some of the world's greatest pagodas

 Lombok – head into the heart of the ocean to discover the incredible world underwater
Go Indonesia Tours is glad to offer travelers with a boutique of custom-crafted Indonesia family tour packages which is carefully tailored by our travel experts. Most importantly, we put in the itinerary with interesting and meaningful activities to encourage your kids' imagination, creativity, interactions, and language development. Leave all your hectic schedule behind to enjoy our family holiday with full of delights and excitements. If none of our Indonesia tours satisfy your needs, please feel free to contact us and we are always happy to help you create the finest family trip depending on your schedule and interests for you to be high on.