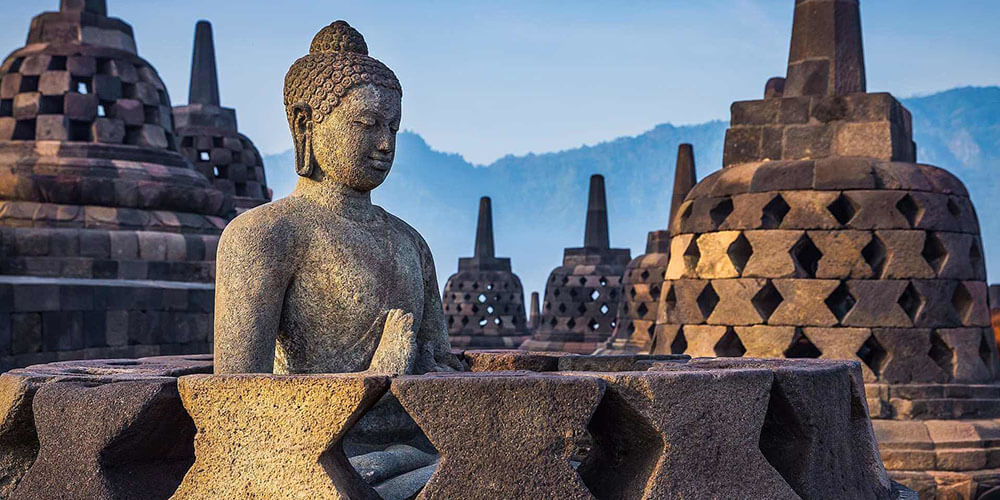 Yogyakarta Tours & Day Trips
Being one of the foremost cultural centers of Indonesia, Yogyakarta comes to life as the cradle of Java civilization. If Jakarta well-known as the financial and industrial powerhouse of Java, Yogyakarta, is the soul of Java. Yogyakarta tours take you to the land where the language is purest and the art is at this brightest and the culture is most visible. It is where the people remain the traditional life, fine art, and handicraft. Put together, all the elements make the city become vibrant, lovely, and glorious. Taking Yogyakarta tours, tourists can gaze out at many beautiful attractions and indulge in exciting activities:
Borobudur Temple – one of the greatest cultural icons of Southeast Asia
Prambanan Temple – UNESCO Heritage Site, the largest Hindu temple in Indonesia
Jomblang Cave – a unique vertical cave surrounded by dense ancient forest
Mt Merapi – the sacred "Mountain of Fire" surrounded by mesmerizing cloud and spectacular view
Kalibiru National Park – indulge in the beautiful nature and capture the exotic sunset
Kraton Palace – well-known as the cultural and political heart of Yogyakarta
Below are plenty of Yogyakarta tours and day trips delivered by the local Indonesia tour operator. If you want to customize your unique Indonesia tour to Yogyakarta, just fill the contact us form and share with us your ideas of traveling.