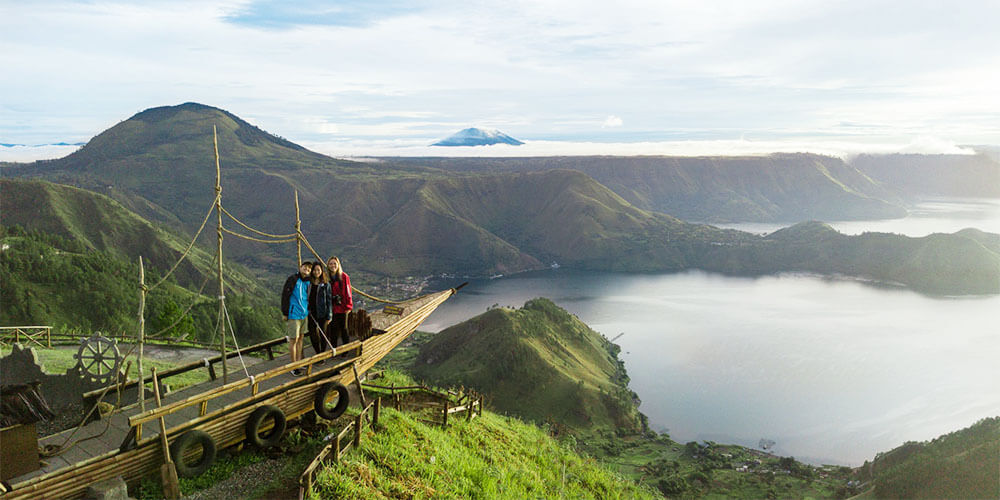 Sumatra Tours & Vacation Packages
Raising amid the growling volcanos, Sumatra lures the heart of adventurers by the spectacle of extraordinary beauty and vibrancy under the power of nature. An island of diverse culture, stunning beaches and unspoiled forests, it bubbles with life and creates an unforgettable journey of a lifetime. Sumatra tours and day trips feature plenty of mesmerizing attractions & interesting activities:
Lake Toba – Delve into the heart of fascinating Batak culture
 Bukittinggi – Discover the heartland of Minangkabau – the world's largest matrilineal Society
Banyak Island – Finding your desert island paradise and stunning snorkeling to observe best reefs
Leuser National Park – trek through the jungle in search of orangutans
Pulau Nias – explore the fascinating traditional villages, architecture and ancient megalithic monuments
Hiking up the jungle, you will see not just the host Orangutans who fill their red hair in the jungles, but also tigers, rhinos and elephants. Go down to the sea, you will indulge in the mesmerizing scenery of idyllic deserted beaches bombarded by barrels of the surf.
Go Indonesia Tours is glad to introduce you to the top Sumatra tours as below. Choose your favorite itinerary and contact us to book or to speak with our dedicated trip advisor to design your unique Indonesia tours to Sumatra that suits you most.
---
Top 5 Most Amazing Activities for Sumatra Tours
Being the largest island in Indonesia, Sumatra is an ideal place to discover the incredible biodiversity of Indonesia, off the beaten path. Together with going deeply to the spectacular rain forest which is home to the rare species, Sumatra tours also offer great opportunities for authentic cultural experiences and plenty of adventure.
Jungle Trekking
Jungle trekking in Sumatra is truly a lifetime experience for adventure lovers. Our Sumatra wildlife tours give you a chance to discover the wonderful Gunung Leuser National Park, one of the last true Edens on earth. You will see the real orangutans in their natural habitat and more. To truly explore the wildlife, take a multi-day tour in Sumatra, you will see Javan rhinoceros and Sumatran elephants, and monitor lizards. With prebuilt campsites in the jungle, you can experience an exciting overnight stay amidst the wild. Whether you are the beginner or experienced one, various treks are available for all fitness levels.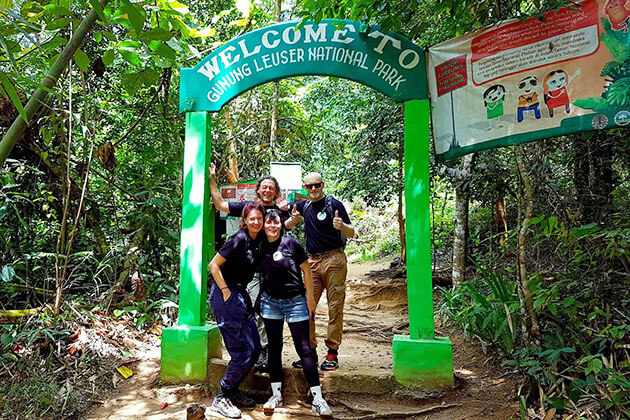 Whitewater Rafting
If you like to take a challenging experience when visiting Sumatra, whitewater rafting is no doubt a not-to-miss activity for an active Sumatra tour. Wampu River is an ideal place in Sumatra to arrange a rafting tour with a lot of fun. You will enjoy the mesmerizing and unique landscapes as well as swim and relax in nature.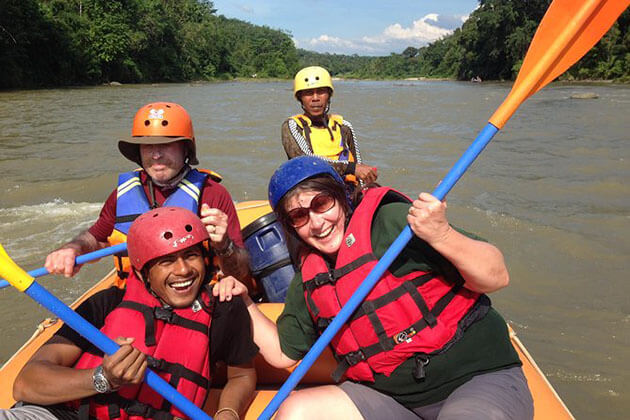 Discover the Traditional Village
What makes your Sumatra tours more meaningful than seeing different facets of the land on a village tour? Together with exploring the wonderful spectacle, you will explore how the local people live and work. Let pass through their mesmerizing rice fields, rubber, and cacao plantations to see the local agriculture. Visit a village family to see how tofu or brown sugar is produced and visit local markets to indulge in a vibrant atmosphere of the trading activity. All are great experiences for you to get in touch with local people. The Samosir village in Toba Lake, Medan, Bukit Lawang are a charming and very culturally lively hub for you to discover the culture of Sumatra.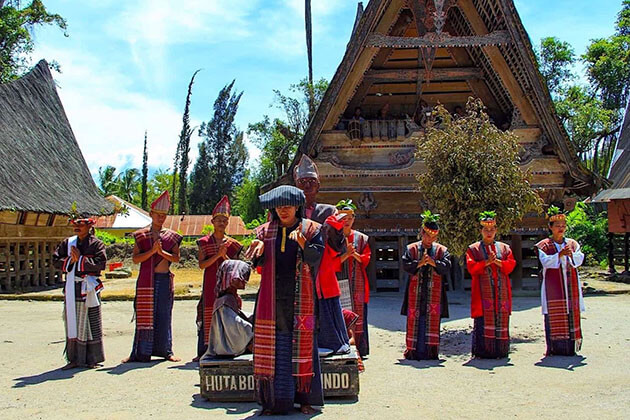 Surfing in the Mentawai Islands
Situated just off the Western coast of Sumatra is the Mentawai Islands, a cluster of volcanic islands where is best known for surfing in Indonesia. Featured in many surf movies and travel magazines and noted for dramatic waves and endless barrels, Mentawai Island is one of the most worth-visit places for incredible Sumatra tours. The Mentawai Islands offer some of the widest waves in the world to raise your adrenaline up. Upon here, not just surfing, you can also discover the diverse flora and fauna in the forest as well.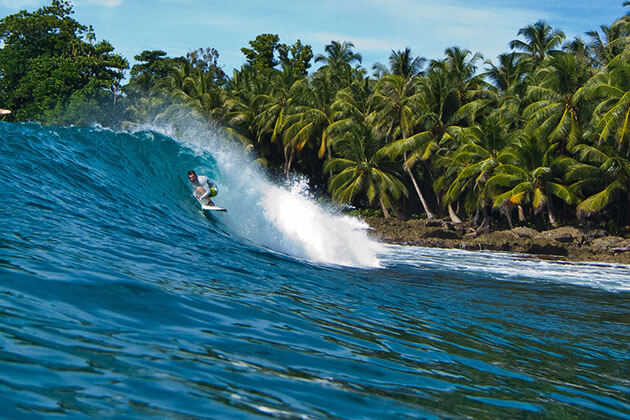 Relax in Bintan Island
Just about a 1-hour ferry ride from Singapore, Bintan is a beloved destination for relaxing in Sumatra vacation. Thanks to its popularity abroad, the stunning island is a gem untypical of a Sumatran island. Visting Bintan, tourists can indulge in many interesting activities including visiting the sacred temple, discovering the mangrove forest, savoring the delicious seafood and discover stunning villages. With lavish resorts, fun modern attractions, and various activities, a trip to Bintan promise to blow your heart away.