General Information
Duration: 9 days/8 nights
Tour Route: Senggigi – Gili Nanggu – Gili Sudak – Gili Kedis – Mataram & Ampenan – Mount Rinjani – Sembalun Village – Gili Air – Gili Meno – Gili Trawangan
Intended Travel Date: No Fixed Departure, Anytime You Wish
Start/End: Lombok/Lombok
Tour Style: Trekking, Landscape, In-depth Cultural
Guides: Indonesia Local Guide (English Speaking Guide, Other Languages upon Request)
Transportation: Private First-class Air-conditioned Vehicles
Full Itinerary
Day 1: Lombok Arrival – Senggigi
Day 2: Senggigi – Gili Nanggu – Gili Sudak – Gili Kedis
Day 3: Senggigi Relaxing Day
Day 4: Senggigi – Mataram & Ampenan
Day 5: Mount Rinjani – Sembalun Village
Day 6: Sembalun Village – Sembalun Crater Rim
Day 7: Senggigi – Gili Air – Gili Meno – Gili Trawangan
Day 8: Gili Trawangan – Senggigi
Day 9: Lombok Departure
Please note that every element of the tour below can be tailored. Tell us your specific interests and we are happy to make adjustments for you. Your inquiry is totally FREE and you are under no OBLIGATION!
Start now!
Full Itinerary
Day 1: Lombok Arrival – Senggigi
Welcome to Lombok – the untouched paradise of Indonesia. On arrival at Lombok International Airport, welcome by your local guide and driver. Then transfer to the hotel in Senggigi for check-in. The rest of the day will be yours. This evening, attend a cozy welcome dinner at one of the appointed local restaurants.
Day 2: Senggigi – Gili Nanggu – Gili Sudak – Gili Kedis
A full day to explore some of the most beautiful islands of Indonesia with incredible natural beauty and unexploited nature. After breakfast, take a boat trip toward the southwest to visit Gili Nanggu, Gili Tangkong, Gili Kedis, and Gili Sudak. This scenic boat trip will lead you to a completely different world, or at least a different part of Indonesia. There will be no traffic, no crowds, and no vendors, but just unexploited nature and plenty of tropical fish. Here, you will have a chance to join in interesting snorkeling trips at Gili Sudak and Gili Tangkong to see a diversity of marine life in Lombok.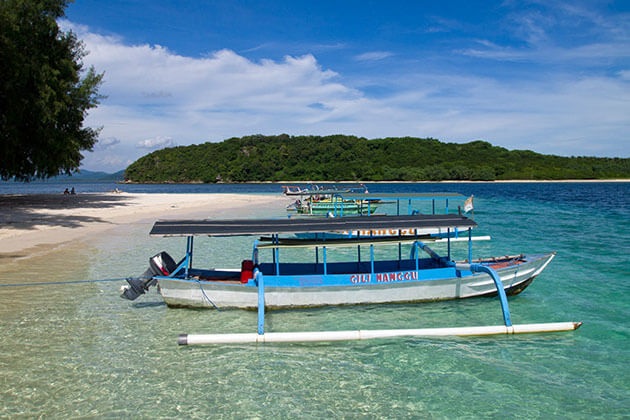 Day 3: Senggigi Relaxing Day
Today is free for you to enjoy your own time at leisure. You can swim at the pool in the morning and wander around the seashore of Senggigi beach in the afternoon.
Day 4: Senggigi – Mataram & Ampenan
This morning head southward to explore Mataram – the capital city of Lombok. Start the day with a visit to Pasar Kebon Roek's traditional market for a glimpse at the local trade. Then learn more about the pottery process at Banyumlek village. Marvel at the impressive architecture of Meru Temple – the biggest sacred place for Hindu people in Lombok Island.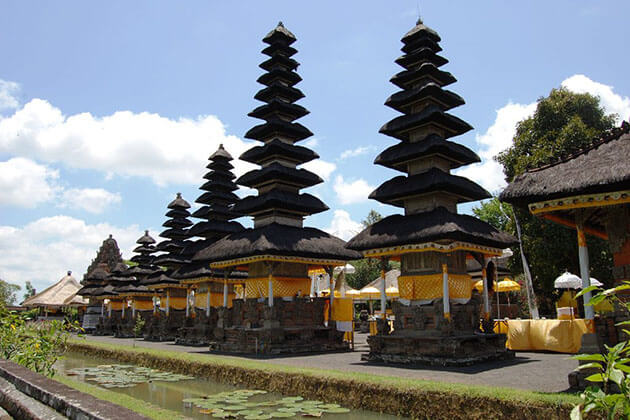 Day 5: Mount Rinjani – Sembalun Village
The morning of day 5 delivers you a chance to climb to the top of Mount Rinjani – one of the must-do activities while traveling to Lombok. At 3726 meters high, this is the second-highest volcano in Indonesia and once was proposed by the government to UNESCO that Mount Rinjani be one of the world's official national parks. Not just possessing dramatic trekking routes, this is also an ideal place to observe many beautiful bird species, monkey and beautiful plants.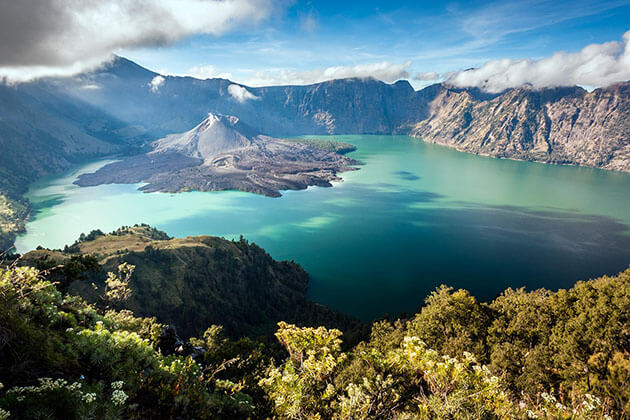 Day 6: Sembalun Village – Sembalun Crater Rim
Wake up in the sound of bird-singing this morning and enjoy the beautiful sunrise from your window. After that, we take 3 hours trek to the summit of Mount Rinjani. Here enjoy the proud feeling of satisfaction and marvel at the amazing majestic view of Rinjani and stunning islands. Behold the sensation of sunrise view across the Wallace Line to Bali, Mt. Agung and Sumbawa. Next, go down to the campsite, you will pass through numerous edelweiss plants along the way. After a well-prepared breakfast, take gentle ascent walking amidst the pine-like Casuarinas species locally known as Cemara. En route, you might have a chance to see evidence of wild pigs and the long-tailed grey macaque monkeys.
In the afternoon, we reach Pos 2 Tengengean (1,500 m) where you can enjoy the beautiful views of the Mt. Rinjani summit from 3,726 m. Later on, trek through open grassland used as cattle grazing by local people to the Resting shelter at Pos 1 Pemantauan.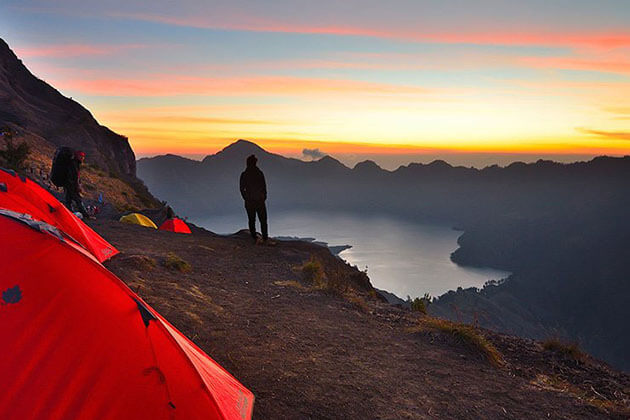 Day 7: Gili Air – Gili Meno – Gili Trawangan
Today take a drive to the Gili Islands to witness the really blue water, white beaches, palm trees, and breathtaking vista. Indulge in the laid-back vibe in the untouched village and don't miss your chance to soak up the crystal clear water to observe the beautiful turtle, coral reef and colorful sea creatures.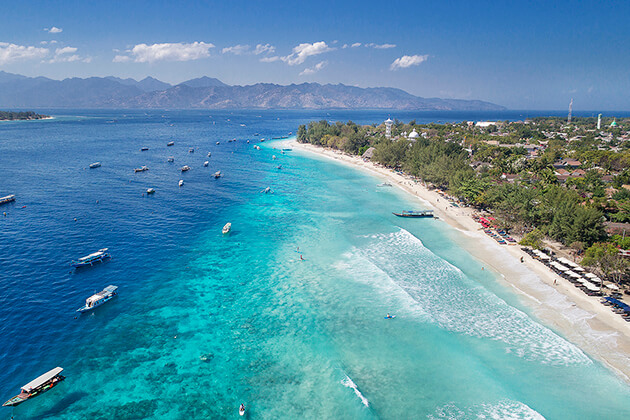 Day 8: Gili Trawangan – Senggigi
This early morning enjoys the mesmerizing sunrise over the seashore. Then we head back to Senggigi. Enjoy your leisure time at your hotel.
Day 9: Lombok Departure
After breakfast this morning, the day is at leisure until the driver comes to pick you up to transfer to the airport to take a departure flight. Thank you for making your Indonesia vacation to Lombok with Go Indonesia Tours.