General Information of 12-day Exciting Island Adventure
Duration: 12 days/11 nights
Tour Routine: Medan – Bukit Lawang – Lake Toba – Bukittinggi – Harau – Padang
Intended Travel Date: No Fixed Departure, Pick-Up Anytime You Wish
Start/End: Medan/ Padang
Tour Style: Landscape, In-depth Cultural
Guides: Indonesia Local Guide (English Speaking Guide, Other Languages upon Request)
Transportation: Private First-class Air-conditioned Vehicles
Brief Itinerary:
Day 1: Medan Arrival – City Tour
Day 2: Medan – Bukit Lawang
Day 3: Bukit Lawang – Jungle Trekking
Day 4: Bukit Lawang – Brastagi
Day 5: Brastagi – Parapat – Samosir Island
Day 6: Samosir Island Excursion
Day 7: Samosir Island – Padang Sidempuan
Day 8: Padang Sidempuan – Bukittinggi Minangkabau Highland
Day 9: Bukittinggi – Maninjau Excursion
Day 10: Bukittinggi – Harau
Day 11: Harau – Padang
Day 12: Padang – Departure
Please note that every element of the tour below can be tailored. Tell us your specific interests and we are happy to make adjustments for you. Your inquiry is totally FREE and you are under no OBLIGATION!
Start now!
Full Itinerary:
Day 1: Medan Arrival – City Tour – Starting 12-day Exciting Island Adventure
Halo! Welcome to Medan, the metropolis of Sumatra. On arrival at Kuala Namu International Airport, welcome by your local guide and driver then transfer directly to Medan where you will enjoy a short city tour. Passing through the remaining Malay, Chinese, and Dutch colonial buildings to get a very first glimpse at the fabulous architecture. Then visit the Graha Maria Annai Velangkanni, a unique and holy church offering a calm and quiet atmosphere to release all emotion and bad things in life. Take your time to observe the fabulous architecture then we move to the hotel for check-in.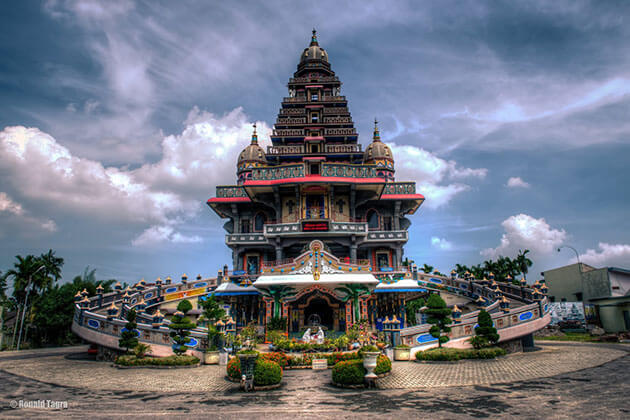 Day 2: Medan – Bukit Lawang
After breakfast, say goodbye to Medan to take a scenic drive to Bukit Lawang, home to the Gunung Leuser National Park, the conservation of the Orangutans. Passing through the stunning landscape with a vast view of palm oil and rubber plantation where you will have a chance to stop for a short sightseeing.
Day 3: Bukit Lawang – Jungle Trekking
The morning of day 3 delivers you to Gunung Leuser National Park to explore the wildlife of Sumatra. The Natural Reserve is one of the biggest conservation in Indonesia protecting one of the last remaining rain forests on Sumatra. Walk into the jungle through steep, slopes and dense vegetation to explore the park. You will see varieties of birds, butterflies, siamang and different kinds of reptiles. Breathe the fresh air and learn more about the ecosystem.
After finishing your trekking tour, you can swim or take a beautiful walk to the local village nearby.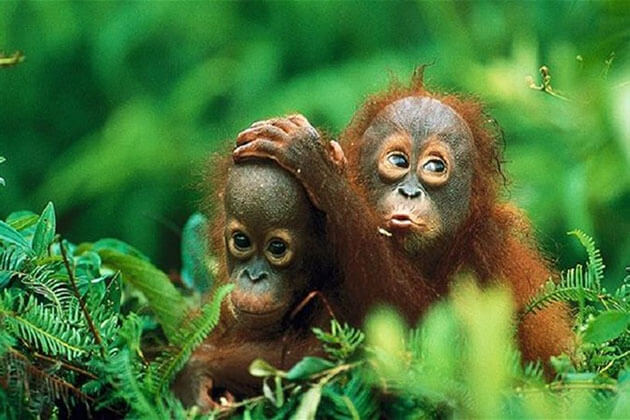 Day 4: Bukit Lawang – Brastagi
This morning drive toward the southeast to Brastagi highland, a breathtaking town with a cool mountain retreat and vibrant market town. En route, stop for a visit at Taman Alam Lumbini, a replica of the Shwedagon Pagoda in Myanmar. Spend your time marveling at the architecture of the pagoda and wandering around the nice garden.
Afterward, head to the market to taste the local flavor in an authentic atmosphere. The market is filled with fruits, vegetables, and flowers so that's a great place to inspire your photo's topic.
In the afternoon, drive to Gundaling hill to see the two active volcanoes in Brastagi: Sibayak and Sinabung. It is very pleasant while you hike to the top from where you can marvel at the panorama of the town and the majestic sunset over the region.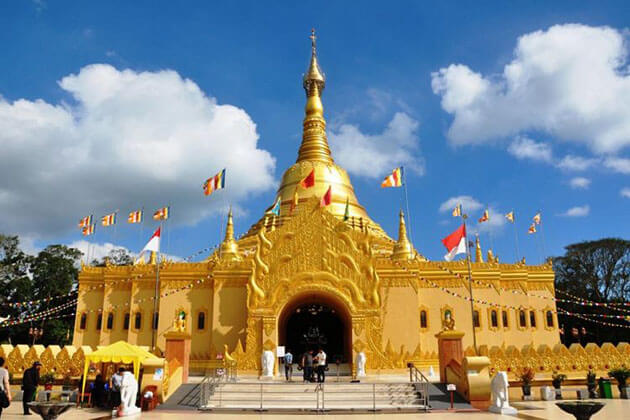 Day 5: Brastagi – Parapat – Samosir Island
Leave Brastagi this morning to drive to Lake Toba, the natural wonder of Indonesia which is one of the best places to relax in Southeast Asia. Being the second largest lake in the world, Toba is a place to come and sit back, relax, and absorb the mesmerizing beauty and magical scenery around.
En route, stop at Sipiso–Piso waterfall – the fantastic 110-meter high waterfall with an extraordinary view of Lake Toba on the north side. Next, up drive to King's Palace of Batak Simalungun to enjoy ginger tea and fried bananas. Up on Parapat, board a ferry boat to your hotel on Samonsir Island.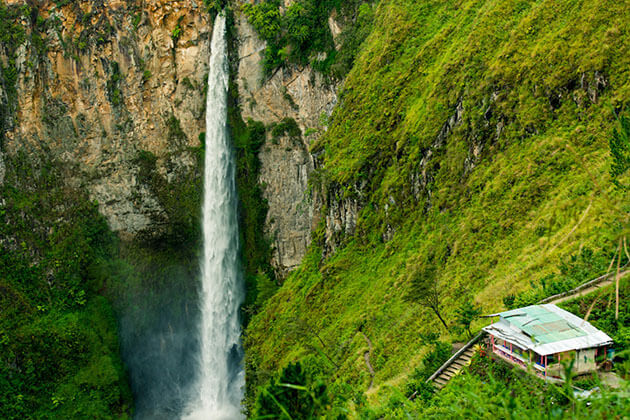 Day 6: Samosir Island Excursion
A full day to explore the island of Samosir. After breakfast, follow your guide to Tomok Village to visit the ancient tomb of King Sidabutar. Proceed to Ambarita village where you will see the famous stone chairs and exotic Batak houses. Listen to your guide to learn more about the history and executions that were done.
Fulfill your excursion with the last visit to Simanido – the traditional Batak village to watch the traditional ritual dances of Batak Tribe.
Later on, you can choose to walk around the town or ride a bicycle to sightseeing before transferring to the hotel.
Day 7: Samosir Island – Padang Sidempuan
This morning cross back to Parapat where you depart for Padang Sidempuan. Drive along the southern shores of Lake Toba where your private car will provide you a window to the mesmerizing fields and Batak kings' graves through the Toba highlands. Make a stopover at Coffee, Clove, and pineapple plantation and Sipoholon Hot springs. Then you might also stop at the bank of the Sarulla river to take a short walk through the rice terrace, enjoying the 12-day exciting island adventure.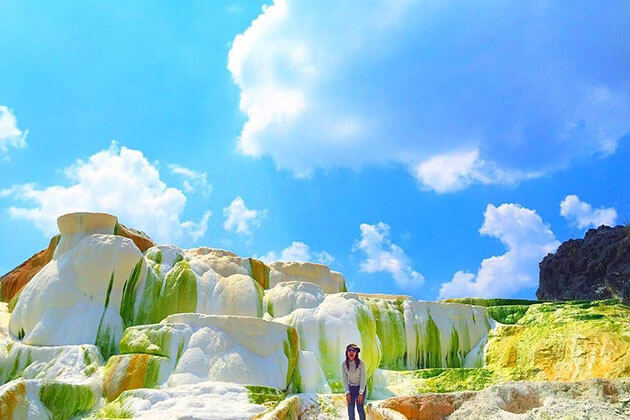 Day 8: Padang Sidempuan – Bukittinggi – Minangkabau Highland
Breakfast at the hotel. Then we leave Padang Sidempuan for Bukittinggi, the Minangkabau highlands which brings you again right through a wall of the tropical rain forest. En route, stop at Sihepeng to gaze out at the monkey picking up the coconut and pepper, vanilla, cardamom, and cinnamon garden. Next passing Rimba Panti rain tropical forest and equator line at Bonjol to reach the charming town of Minangkabau tribe.
Day 9: Bukittinggi – Maninjau Excursion
A full day to take an excursion to Maninjau. Today explore the traditional silverwork at Koto Gadang village. From there depart to the mysterious lake of Manijau. Enjoy the mesmerizing beauty and fresh cool air on the lakeshore. If you wish, fishing is available.
Day 10: Bukittinggi – Harau
This morning, take a scenic drive to Siamok Canyon, remnants of Fort De Kock, the Museum and Pasar Atas for shopping. Highlight your morning visit to the ancient Minangkabau Royal Palace in Pagaruyung. Here you can see the design of west Sumatra's palace which is very beautiful, colorful and unique while you're on a 12-day exciting island adventure.
Next move to Ngarai Sianok to visit the beautiful hand-woven cloth and exquisite woodcarving at Pandao Sikek Village which is famous for its weaving and woodcarving crafts.
Late afternoon, drive to Payakumbuh to visit Harau nature reserve. Take your time to marvel at the huge rock formations, delightful butterflies, rice field terrace and the traditional village.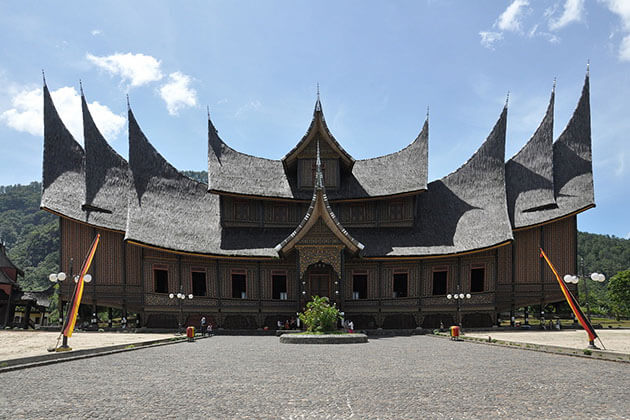 Day 11: Harau – Padang
Today we transfer to Padang, an urban Indonesian sprawl sandwich between the Indian Ocean and Minangkabau hills. En route top for a visit to Anai valley with the Anai waterfall.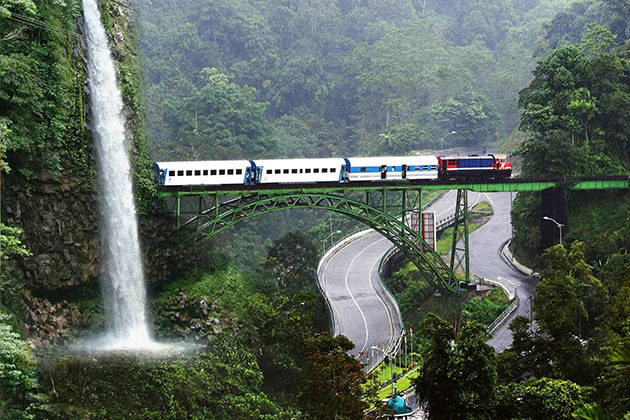 Day 12: Padang – Depa
rture
After breakfast, enjoy the day at leisure until the driver comes to pick you up to transfer to the airport to take a departure flight. Thank you for making your Indonesia vacation package with Go Indonesia Tours!