Indonesia is an extraordinary country with its original culture. Once visiting this beautiful country, how can we miss an opportunity to purchase the best Indonesian souvenirs to keep the memory of Indonesia with us forever? There are so many things and bright craft so that many tourists are lost in great options. That's why many tourists do not know what is better to buy as a memory of the trip. Don't worry, keep scrolling down to discover the list of best things to buy in Indonesia tours. In this article, we give you an explanation and the reason for each item to be worth to buy and where to find them.
Top 10 Best Indonesian Souvenirs to Buy in Indonesia
Batik Fabric
Indonesia is a real paradise for fabric collectors. And the most famous fabric of Indonesia is called Batik which has been recognized as one of the world heritage UNESCO. Being one of the most interesting and colorful artistic expressions in the world, Batik fabric is no doubt the best souvenir to buy in Indonesia.
Weaving is a technique in making fabrics made with a simple principle, by combining the strings extensively and transversely. Woven fabrics are usually made of wood fiber, cotton, silk, and others. You can find typical Lombok Weaving in Sade Village and Bayan District (North Lombok). Each region has its own distinctive motifs for various types of fabric. Price per cloth also depends on the type and manufacturing process. Not just beautiful souvenirs in Indonesia, those items are part of the Indonesian culture as their clothes are made of these fabrics.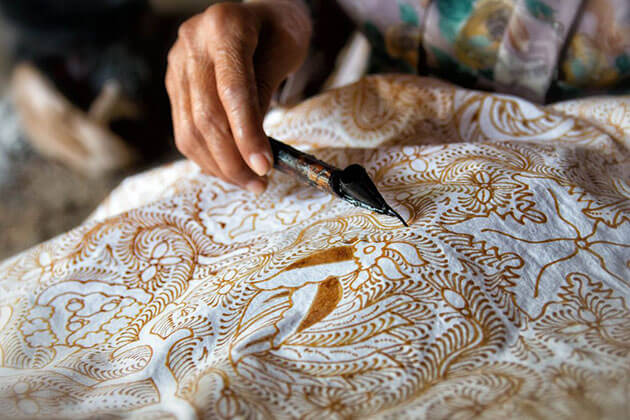 Celuk Jewelry
Located about 4 km southwest of the Sukawati District, Celuk village is Bali's major center for goldsmiths and silversmiths which are among the famous souvenirs to buy in Indonesia. Once visiting Bali, don't miss a chance to purchase these unique items. The village's main road of Jalan Raya Celuk is lined up with galleries and workshops and is a common highlight on tour itineraries to the central and northern regions such as Ubud and Kintamani. It's also a link in Bali's Batubulan-Mas-Sukawati-Ubud so-called 'golden pentacle' of artisans and craftsmen.
With high quality and feature unique and elaborate designs, Celuk jewelry is one of the good souvenir gifts for friends and family. The local craftsmen are known for their skills and industriousness. Almost all of the households in the village are homes to jeweler families. Celuk smiths possess artistic skills in developing and executing intricate designs and varying patterns.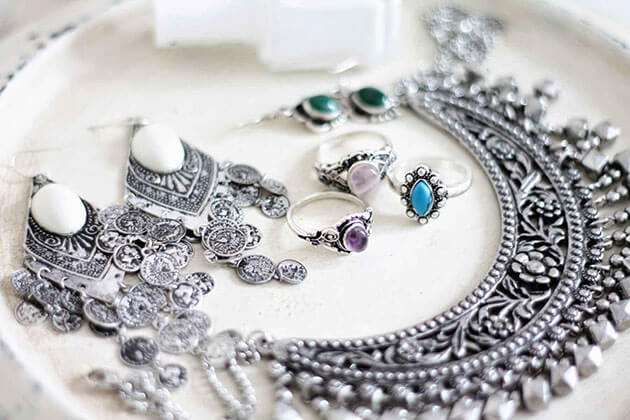 Wayang Puppet
Wayang (puppet shadow performances) is the traditional art in Javanese and Balinese customs that tells a particular story. With its significant role in the Indonesian's spiritual life, wayang puppet is what to buy next in your list of best souvenirs to buy in Indonesia. Once visiting Indonesia, you can bring home wayang kulit, wayang golek and many more types of puppets when visiting Indonesia. The puppet can represent a nice souvenir gift for kids, collectors or even decorate your home.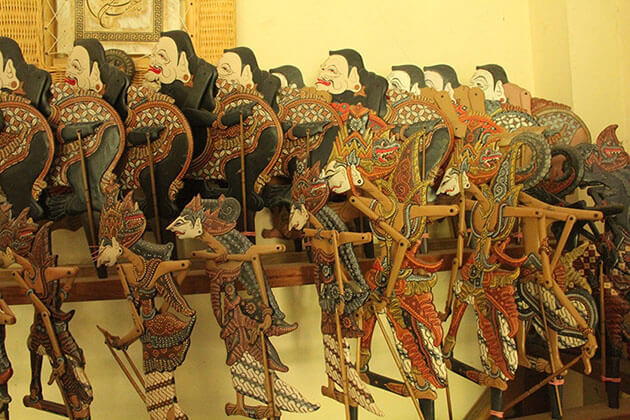 Traditional Musical Instruments
If you like musical instruments and want to find some instruments you can bring home easily, Panting musical instruments (South Kalimantan), Angklung (West Java) and Sasando (East Nusa Tenggara) are the things you must buy when traveling to Indonesia. These items are a big part of Indonesian culture and thus will remind you of the beautiful memory in Indonesia forever.
Panting and Sasando are musical instruments that are picked or flicked, while Angklung is played by shaking. The three musical instruments are made of bamboo which is very light and easy to bring. The dimensions are not too large as well. Therefore, the shape is also unique for a souvenir gift to display in your home.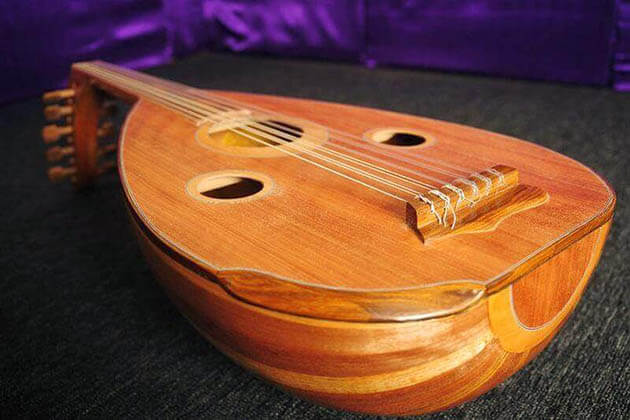 Silver Items
Indonesian silver craft is absolutely beautiful and worth to buy when traveling to Indonesia. These items are the ideal gift for all females in your life. From your mother, daughter or your aunt. Each piece is hand made from scratch. Visiting a silver workshop in trips to Indonesia, you can see the hours and hours spent and the extensive labor which goes into the creation of these ones of a kind design. Necklaces, earrings, pendants, and rings are good things to buy in Indonesia,
If you can't travel all the way to Kotagede, "the city of silver", take your chance to purchase it. If not, then just buy it in Jakarta.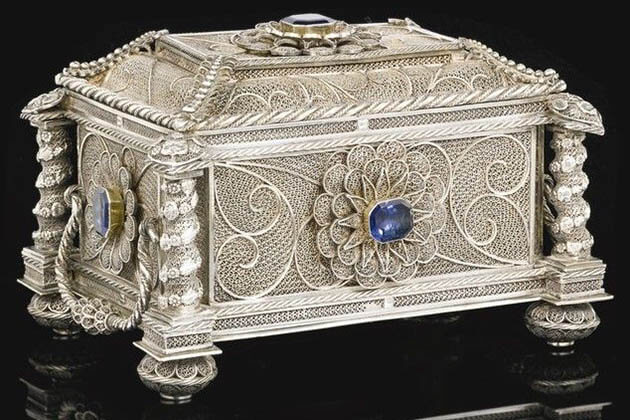 Wooden Craft Products
Another popular Indonesian souvenir is woodcraft. Every region in Indonesia has its own distinctive wood carving characteristics but Bali, Papua, and Java are the most popular places. There are many artisans who produce carvings or wood carvings with high artistic value at a commensurate price. Wood carvings are sold in various forms such as wall displays, tables, sculptures, key chains or tissue holders. Their work is amazing and obviously hand-made.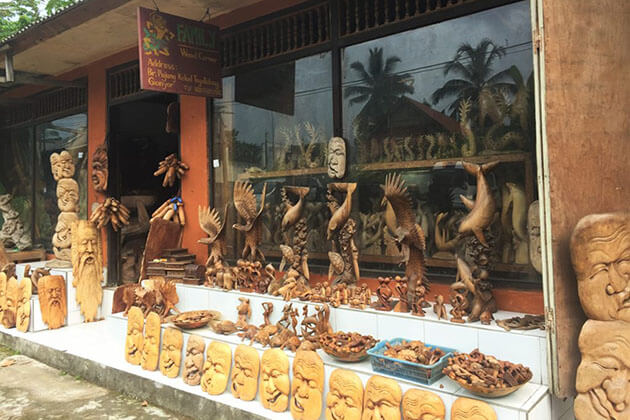 Coffee
Indonesia is a country that produces some of the best coffee in the world. In each region from Sumatra to Papua has its own specialty coffee. Coffee from each region has a different taste and aroma. The quality of Indonesian coffee itself has been popular throughout the world making coffee is one of the best souvenir gifts to buy when traveling to Indonesia.
Some of Indonesia's favorite coffees include Luwak Coffee, Java Coffee, Toraja Coffee, Gayo Coffee, Wamena Coffee, Kintamani Coffee, Sidikalang Coffee, Lanang Coffee, Sumatra Coffee, and others. Depending on the type of coffee and the brand, you can get authentic Indonesian coffee from 100 thousand to 600 thousand, even more.
Along all, Luwak coffee is very popular as it is made from Luwak's dropping. You have to taste it, we personally think it's the best coffee we ever tasted. You can bring home this famous coffee for your personal use or offer it to some coffee lovers!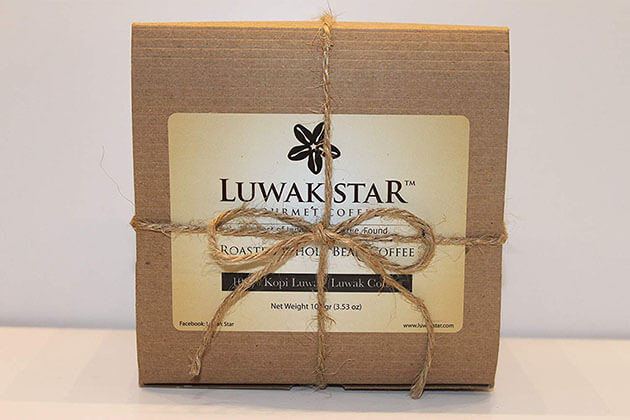 Mask
What to buy next in Indonesia is masks. Masks are the oldest variety of expressions created by human civilization, which is rich in magical values. Traveling to Indonesia, you will see masks are usually used in art shows and religious activities. The shape of the masks is also vary depending on the function and origin of the mask.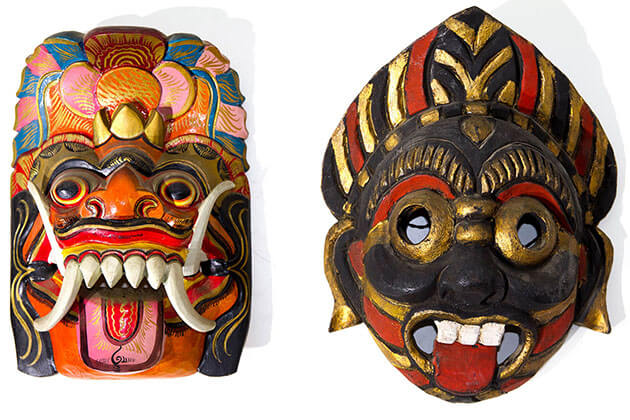 Balinese Painting
If you're not into the batik textiles, you might want to have a look at the batik paintings – an interesting souvenir in Indonesia. These beautiful paintings take skill to make since it's such a hard technique to learn. On your trip to Indonesia, you can buy batik paintings in most markets and in several shops throughout the country.
The patterns of the paintings would be vary depending on where you buy them. Also, there are many designs for batik painting. For example flowers, traditional life, villages, landscapes, etc.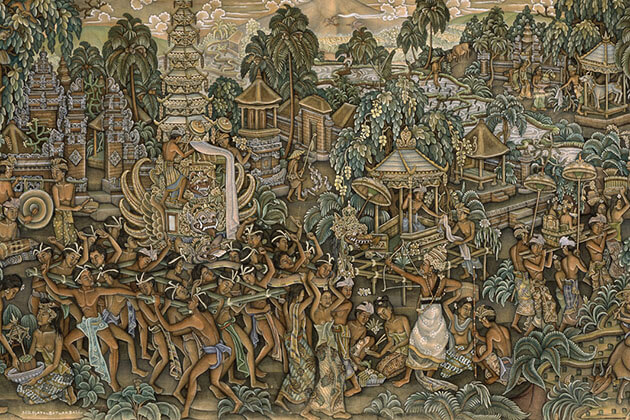 Recommended Souvenirs to Buy in Indonesia by Regions
Recommended Souvenirs to Buy In Bali
Pie Susu
For food lovers, never miss your chance to buy Pie Susu while traveling to Bali. This is the most famous and iconic sweet treat in Bali. Take a stroll around the street, you'll often find many local travelers hunting down these delicious milk pies to take home, but what's so good about them and where is the best place to get them?
The place to find the best Pie Susu in Bali is Pie Susu Enaaak, the original Pie Susu maker, which has been around since 1989. Now, there are numerous Pie Susu shops around and it is very important not to confuse the replicas with the original one if you don't want to be disappointed.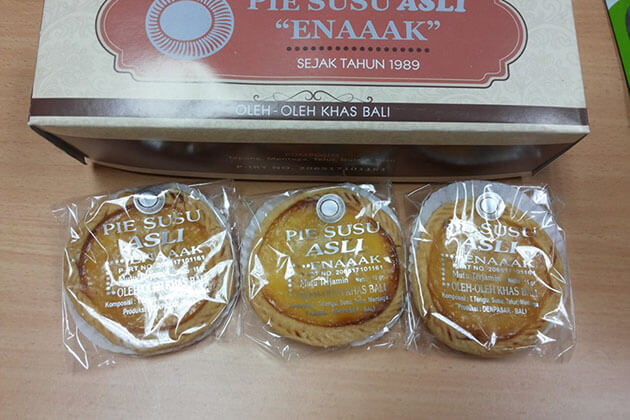 Sarong
Bali sarong is a perfect item to buy both for your days of fun in Bali and as souvenirs for friends back home. Tourists can use Bali sarongs as a layer while sitting on Bali's wonderful sandy beaches or cover their legs when visiting sacred temples, as required by custom. Bali sarongs are made from lightweight materials so it is easy to carry. The sarongs are decorated with various patterns from traditional designs to modern ones, making it a great personalized souvenir from Bali for everyone. You'll also find them on the shopping streets of Kuta or Seminyak.
Aroma oil
It is widely known that massages and beauty treatments might be the first ones to come to your mind when you think of Bali. Various kinds of aroma oils used in salons and spas are available for tourists to buy. All are made with high quality so you can today.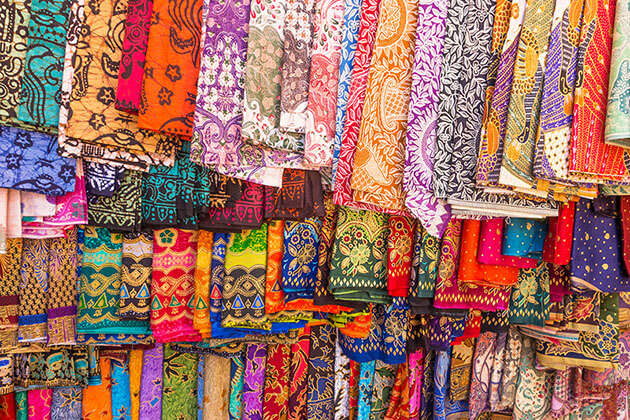 Recommended Souvenirs to Buy in Jakarta
Batik Coasters
One of the most portable and easy souvenir gifts to bring home from Jakarta is batik coasters. These beautiful items can be used for decorative purposes or for everyday practical use. Batik coasters are the ideal gift for those who love serving and collecting different teas.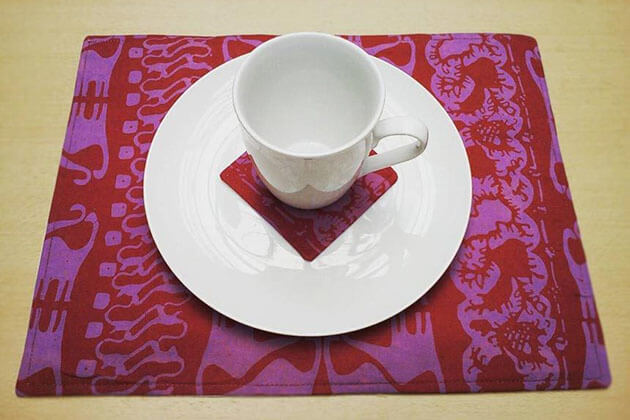 Indonesian Traditional Snacks
Traditional snacks are nice presents from India to bring back home, In Jakarta, you'll have many choices to choose from and we highlight recommend you to give them all a taste before deciding to buy.
Some of these ancient and delicious Indonesian snacks including eplak Betawi, seaweed dodol, Biji Ketapang cookie, Kembang goyang, and powdered Bir Pletok. Each type is a unique and well-packaged gift that can be easily taken back home.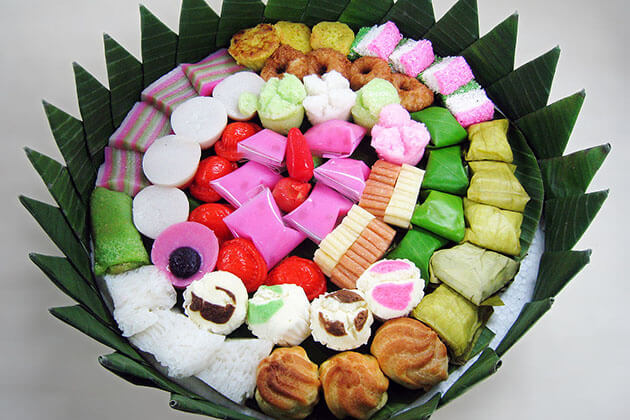 Shopping in Indonesia – Where to Buy Indonesia Souvenirs
Kuta Beachwalk
The best shopping center to visit good souvenirs in Indonesia is in Kuta Beachwalk which lies along the beachfront of Jalan Kuta, Here you will find a huge number of international shops that sell surf and beach clothes and accessories. Even more, you will find a gallery that sells local artwork and textiles at the shopping center as well.
Plaza Indonesia
One of the most famous malls in Indonesia, Plaza Indonesia is no doubt a paradise for purchasing the best souvenirs in Indonesia. There is a number of high-end boutiques in the shopping mall which sell imported goods as well as upscale foreign and local fashion labels.
Taman Anggrek Mall
Located in the west of Jakarta, Tama Anggrek Mall has been well-known as the largest mall in the city. This is a great destination for both local and international shopping. You can also find a large food court a cinema and ice-skating rink on the upper floor.
Malioboro Mall
The Malioboro shopping mall is said to be the best shopping spot for you to find the great souvenirs in Indonesia on a trip to Yogyakarta. There is a wide selection to choose in the supermarket, department store and smaller boutiques selling local and international clothing brands.
Center Point Mall
On your trip to Sumatra, there is no better place to look for authentic Indonesian souvenirs than the Center Point Mall. The shopping mall gives you everything from famous international brands to local handicrafts and batik.