Over the years, tourists are attracted to Bali of Indonesia while many miss its neighbor, the Lombok Island. Because this place is less famous than the former, the island of Lombok still has many sites untouched and not commercialized like Bali. Therefore, it offers a wide range of natural wonders and especially suitable for those who want to explore the unbeaten paths and relax far away from the crowds.
In order to help you be well-prepared for your exciting holiday in Lombok, check out our list of what to do and see in this beautiful island.
Top 6 Most Amazing Activities in Lombok
Trek to Tiu Kelep Waterfall
The island of Lombok is well-known for its magnificent waterfalls and one of the most famous is Tiu Kelep Waterfall. From Sendang Gile, you can walk along the river for about 15 minutes to finally reach the fall. As you trek to the location, you can see the jungle with the local flora and fauna.
The falls plunge down like nearly 50 meters and you can feel the cool mist in the air around you. You can swim in the pool beneath the waterfall but be careful yourself due to the extreme pull of the falls.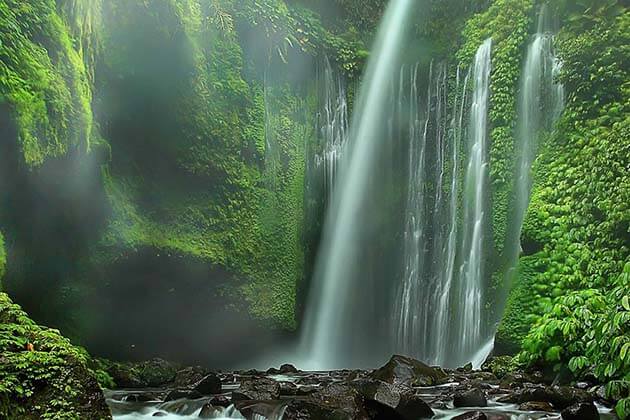 Immerse yourself in Air Kalak Hot Springs
On hiking up Mount Rinjani – a well-known mountain on Lombok, then you should not miss Air Kalak Hot Springs which are just about some minutes walking from the main campsite.
After the enduring trek, relieve all your aches and stress with a soak in the hot springs. The waters here are supposed to have the ability to soothe and calm you due to its high mineral content.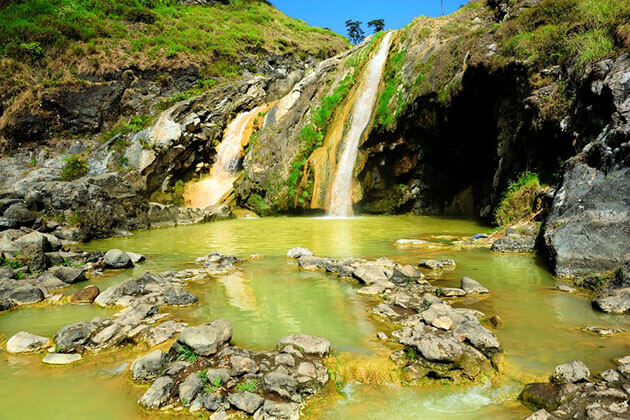 Take a trip to a pearl farm
It may not be known to so many that Lombok is famous for its pearl export. The most well-known pearl farm on the island is Autore Pearl Farm and you can take a visit there when touring Indonesia to learn about how pearls are cultivated and harvested. Then, visit the showroom to behold and purchase products made of pearls which we promise will mesmerize you.
Check out the views from Bukit Pergasingan
This hill and lookout point (Bukit) is in Sembalun Village, near Mount Rinjani and the highlight here is the panoramic vista of the valley. From Bukit Pergasingan you can look down onto the colorful fields below that look just like some crazy quilts. It's really worth climbing!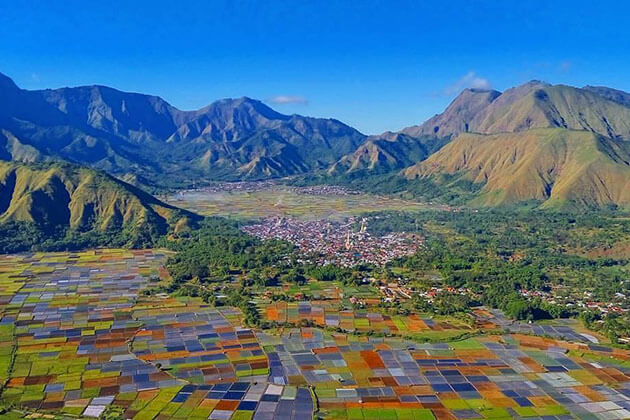 Sunbathe on Selong Belanak Beach
Located in South Lombok, Selong Belanak Beach stands as one of the most magnificent beaches on the island. Compared to other beaches in Bali, many of which are littered and crowded, this beach is truly a hidden gem with clear waters and white sand, suitable for those who want to chill out and relax.
After doing some surfing, you can treat yourself to typical local dishes such as noodles and as well as fresh coconut.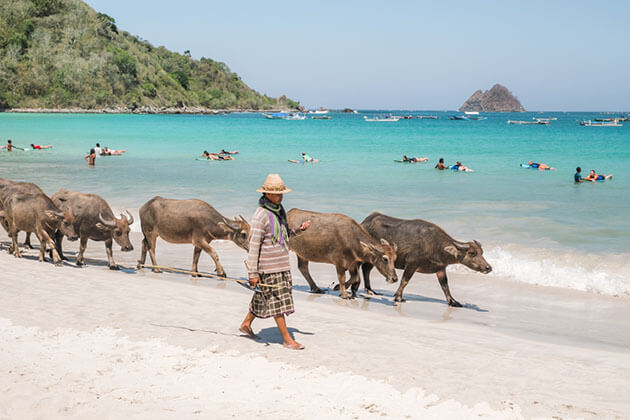 Climb Mount Rinjani
Majestic Mount Rinjani is probably Lombok's most famous site and for many travelers, this is the main reason to come there. Rinjani is not just a mountain, but actually an active volcano, the second largest volcano in Indonesia.
One of the big draws here is a trek to the crater on top of the mountain. After January is the rainy season which can make trekking dangerous. The best time to climb Mount Rinjani would be in May so that you can enjoy the best views and quieter crowds. From the top of Rinjani, you can get a panoramic vista over the island and can see as far away as Mount Agung on Bali island.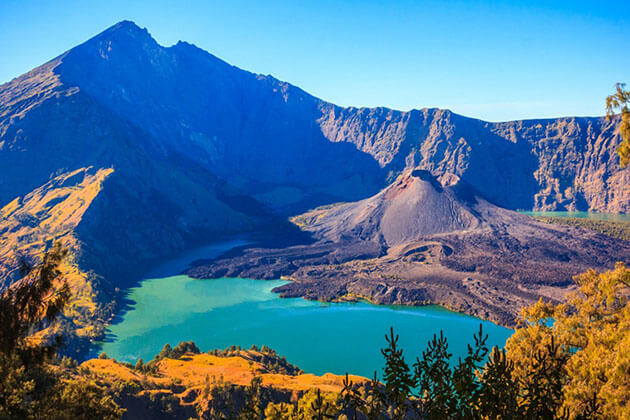 Top 5 Most Popular Tourist Attractions in Lombok
The Gili islands
The Gili Islands consist of 3 exotic islands: Gili Trawangan – the main island, Gili Air and Gili Meno.
The Gilis have their reputation for snorkeling and diving, as well as swimming, surfing and partying. Among the three spots, Gili Trawangan is the most popular for tourists and backpackers.
Kuta Beach
Not to be confused with Bali's Kuta Beach, this is Lombok's very own paradise with silky white sand and deep blue waters with a variety of wildlife species and coral reefs.
This is the best-known place on the south coast of the island, highly lively and atmospheric. A 90-minute drive from the well-known Senggigi, Kuta provides a great day trip experience for all tourists and backpackers.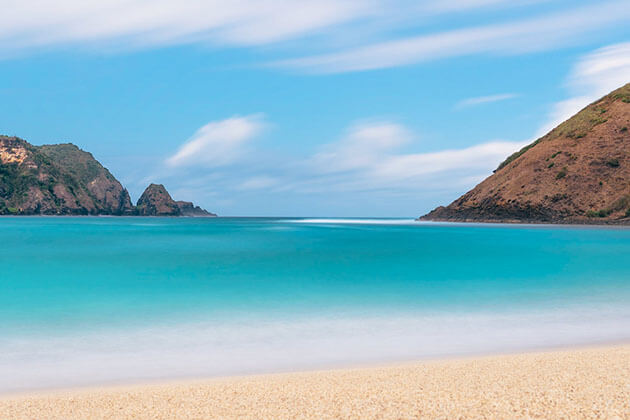 Mawun Beach
This is a hidden paradise on Lombok island, with scenic hills, soft white sand, and turquoise waters. The beach is pristine, secluded and proves to be a great getaway after long working days. You can enjoy bathing in the sun, swimming or strolling along the sand. Some parts of the beach are great for swimming but, for it's a little bit remote, there may be no lifeguards around.
Tanjung Aan
Tanjung Aan is home to one of the most splendid stretches of silky sand on Lombok island. You can climb a rock to enjoy a spectacular view over the two bays and beaches of Aan. Some sections of the beach have calm turquoise waters and are ideal for swimming and scuba diving, with gear rental already available. The coast is also one of the main sites for the Bau Nyale festival held every year.
Pink Beach
They call it Tangsi Beach in Indonesia, and the name Pink beach is due to its pinkish sand. This place is ideal for those who love getaways and relaxing in a secluded location, beholding the magnificent scenery. There are not so many watersports but the viewpoint is marvelous, the atmosphere is serene and tranquil and it's also worth seeing cliffs of Tanjung Ringgit sited nearby.