General Information
Duration: 7 days/6 nights
Tour Route: Lombok – Sasak Village Discovery – Senggigi Island – Gili Islands
Intended Travel Date: No Fixed Departure, Pick-Up Anytime You Wish
Start/End: Lombok /Lombok
Tour Style: Landscape, In-depth Cultural
Guides: Indonesia Local Guide (English Speaking Guide, Other Languages upon Request)
Transportation: Private First-class Air-conditioned Vehicles
Brief Itinerary
Day 1: Lombok Arrival
Day 2: Sasak Village Discovery
Day 3: Lombok – Senggigi Island
Day 4: Gili Naggu Discovery
Day 5: Senggigi – Gili Trawangan
Day 6: Gili at Leisure
Day 7: Gili – Lombok Departure
Please note that every element of the tour below can be tailored. Tell us your specific interests and we are happy to make adjustments for you. Your inquiry is totally FREE and you are under no OBLIGATION!
Start now!
Full Itinerary 
Day 1: Lombok Arrival – Starting
 Lombok Itinerary in 7 Days
Welcome to Lombok – the treasure of Indonesia. Arrive at Lombok International Airport, meet with your local tour guide and driver then transfer directly to your hotel in Sengiggi Beach. The rest of the day is yours. Enjoy by strolling along the beach or unwinding by the pool.
Day 2: Sasak Village Discovery
Today is a full day to go deep to the heart of Sasak village to explore the unique culture and tradition. After breakfast, make your way toward the south passing through the towns of Ampenan, Mataram, and Cakranegara.
You will first visit Banyumulek Village, where you will see single horse-drawn carts or "cidomo" around the village. Get your chance to take a horse and cart ride around these sleepy streets for a first glimpse at the village before paying a visit to one of the local pottery centers that famously export their products all over the world. Take this opportunity to watch the skilled craftsmen making their beautiful items before trying your hand at creating your own souvenir to take home with you.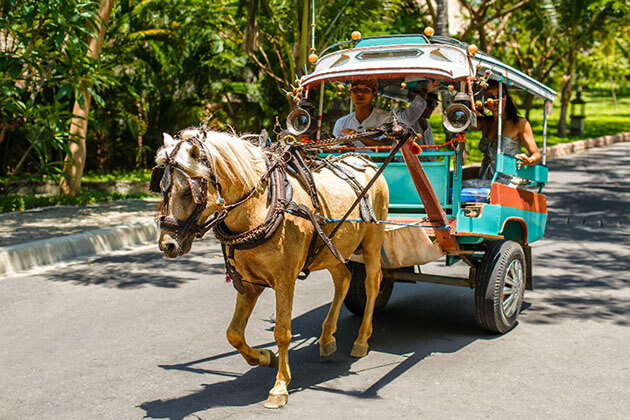 Afterward, continue driving inland to Sukarara Village, known for its fabulous weavings of ikat and songket fabrics. Spend your time watching skilled artisans weave on a simple hand-loom, designing patterns derived from traditional Lombok symbols. What's a better way to gain insight into the local than trying your hand at crafting your own design before trying on some traditional Sasak costumes for some memorable photos.
Next up, visit Selung Belanak Beach, known for its pristine white sands and beautiful bay area. Here spend your time taking a quick dip before heading to Mawun Beach, referred to locally as "surfer's heaven". Afterward, head to "Gua Raksasa" giant cave and Gunung Perabu Lookout Point, to take in some of Lombok's most breathtaking scenery.
In the afternoon, settle down for a relaxing set lunch at Kuta Beach before continuing your tour of the southern beaches, including Tanjung Aan Beach and Seger Beach. Wander along the mesmerizing shorelines and breathe the fresh air from the sea before taking a dip in the gentle surf.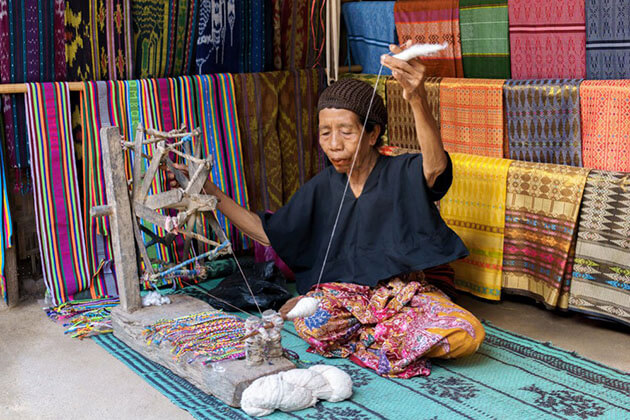 Day 3: Lombok – Senggigi Island
After breakfast, spend the day relaxing at your hotel and indulging in a complimentary 2-hour couple's spa package. Relax and enjoy the masseuse massage. The rest of the day is yours.
Day 4: Gili Naggu Discovery
Then highlight your morning sightseeing as you take a boat trip to Tawun Beach. Your boat trip begins with a stop at Gili Kedis, the smallest islet nearby. With no one else but you and your boat crew, this is an untouched destination where you can enjoy your private luxury tour. Don't miss your chance to do snorkeling to explore the incredible underwater habitats at your fingertips and spot colorful fish darting between the coral.
Next up, continue on to Gili Sudak where you will enjoy a delicious seafood barbeque lunch. Not just a scrumptious lunch, but you also have a chance to watch the chef throw it on the barbecue and serve it with a delicious array of soups, vegetables, and fried potatoes.
Finally, complete your island hopping tour with a final stop at the secluded islet of Gili Nanggu. Dive overboard and savor its prime snorkeling and swimming spots before heading back to Tawun Beach.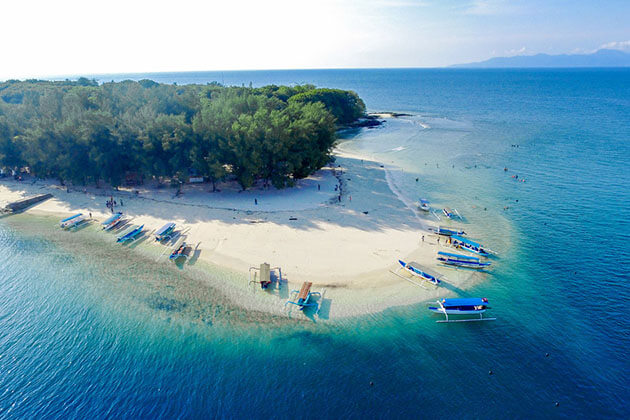 Day 5: Senggigi – Gili Trawangan
This morning, make your way inland for a visit to the hustle and bustle Gunung Sari Morning Market. Here, wander around the stalls with your guide and watch the locals from surrounding areas traveling to hawk their goods and fresh produce. Then, continue on to Sedimen Mountain Village to watch sago palm juice being boiled into brown sugar, before heading to Baun Pusuk Pass to hand-feed native monkeys.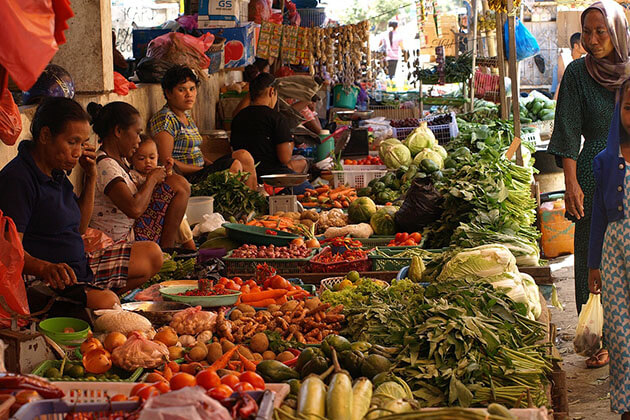 Arriving in Teluk Kodeq Harbour, board a local outrigger boat to Gili Trawangan, one of the most popular islands in Lombok. Located on the North of Lombok, it was previously known as the "party island".
Upon arrival, you can choose to take a wide selection of activities from swimming, snorkeling or simply lying on the sand. Otherwise, take the opportunity to explore the island by horse-drawn cart. Afterward, enjoy a cozy lunch at a local restaurant.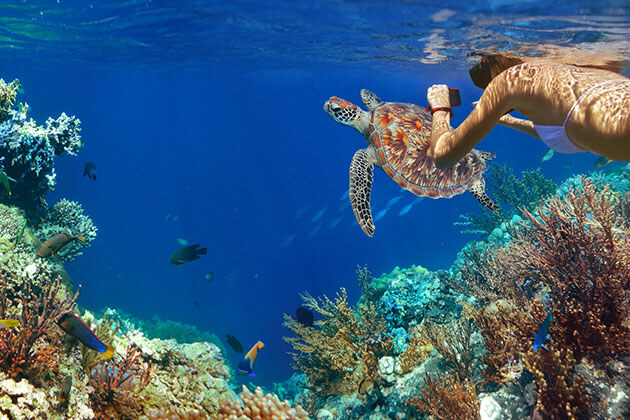 Day 6: Gili at Leisure
A full day for you to enjoy your own time at leisure. You can simply relax at the hotel or explore the island at your own pace. If you like, we recommend you to do snorkeling to marvel at the wonderful marine life on Gili Island.
Day 7: Gili – Lombok Departure – End of Lombok Itinerary in 7 Days
Say goodbye to Gili Island this morning to transfer to the airport in Lombok to take a departure flight. Thank you for making your Indonesia tour package with Go Indonesia Tours!