Indonesia, a mesmerizing tropical archipelago with plenty of natural wonders, would be nothing without its people who create the beguiling culture and extend their arms to welcome travelers from all over the world. From the cozy smile to rare spirituality, there are many characteristics of Indonesia people that make them stand out to the world. In an Indonesia tour, discover the top things that make Indonesia people different from others as easy as falling in love with the islands and beaches.
Indonesia People Are Friendly
Friendliness is a defining characteristic of Indonesians that is easy to see as soon as you set your foot on the country. It is not hyperbole to say that Indonesia people are the friendliest people in the world. Through many years, many of our tourists mention locals' friendliness as one of their favorite things about the country. From a simple smile or greetings toward strangers, you might encounter on the street to asking foreign tourists to take a photo together, their warmth and sociable nature will make you feel like being at home.
However, there is a downside is, the people tend to hide their feeling and they are not likely to speak their minds. They love peace and tend to do whatever to avoid conflict. Likewise, you might see they often act cool, as if things are okay when they are really not.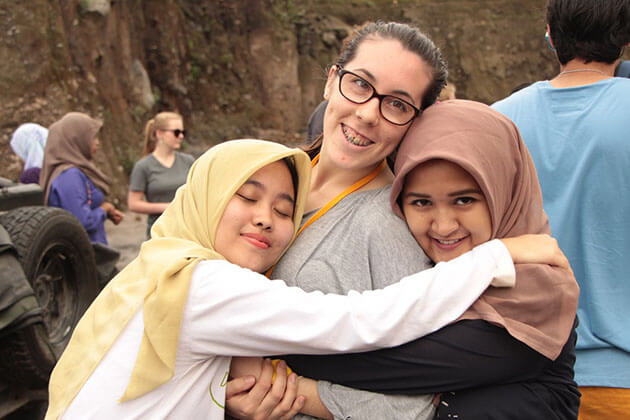 Indonesia People Are Creative
For a long time, the love of arts and nature runs through Indonesians' veins. The country's diverse culture has been preserved and can be seen today as it was hundreds and thousands of years ago in traditional dances, textiles like batik and tenun, intricate carvings and more. In a trip to Bali – The Land of Gods, you will have a chance to observe an array of charming traditional villages like Celuk – where people create the intricate items and accessories from silver, admire the majestic rice field terraces – the man-made masterpiece of the villagers or observe the process of how people create the finest batik fabric.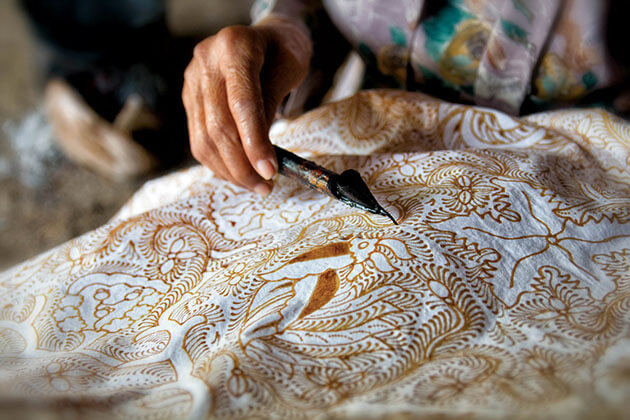 Indonesia People Are Spiritual
Indonesia people take their spiritual beliefs very seriously, especially those who still live traditionally. They make their lives guided by solid beliefs and principles that are shown clearly in vibrant ceremonies and customs that tourists can take part in or observe to experience deeply. Traveling to Indonesia, tourists can also enjoy their ornate and majestic houses of worships—mosques, temples, and churches—which are often the grandest buildings in any given city or neighborhood.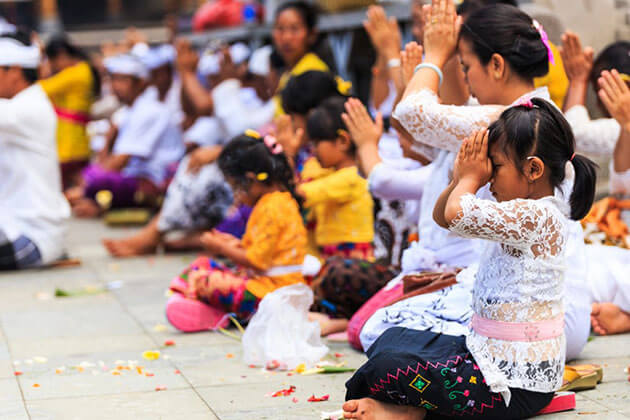 Indonesia People Are Proud of Their Traditional Heritage
Many Indonesian people including those who live in urban areas identify themselves by tribes and hometowns. The people know how to balance well by being both modern and traditional, upholding tradition and local wisdom whenever appropriate. For those who live in villages are certainly more in touch with their own traditional heritage with colorful festivals and ceremonies. They would be happy to show tourists around their fascinating scenery and tell stories about their culture.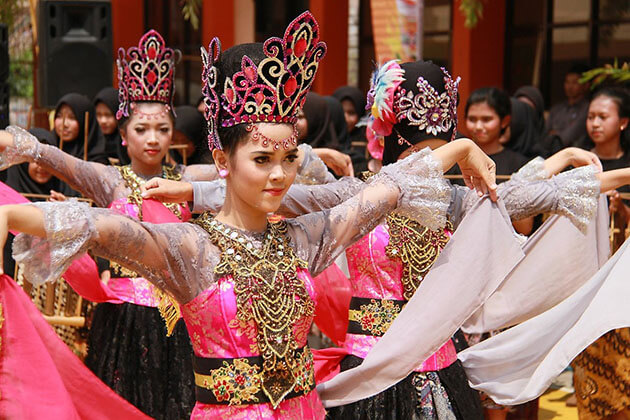 Indonesia People Are Love to Share
From a platter of fritters to personal life stories, Indonesia people bond with others by sharing. Perhaps this characteristic is hard to find in other countries you ever been to. Sometimes you can see that they may come out as inquisitive, asking strangers about marital status or hometowns, but they are genuinely interested in your stories and won't mind sharing their own story with you. In the right circumstances, this great characteristic of Indonesia people may add up to a profound exchange and maybe a long-term friendship with you.