Indonesia is fairly safe for tourists to travel to. Although some hassles sometimes still happen, it is not prevalent. And more importantly, the Indonesia government has been trying its best to improve the safety of the country to welcome travelers from all over the world. Taking Indonesia vacation packages, you can enjoy many delights of the landscape while getting to know more about the people. With my real experience exploring this charming country, this article is created for those who are looking for information about the safety in Indonesia.
Safety is Indonesia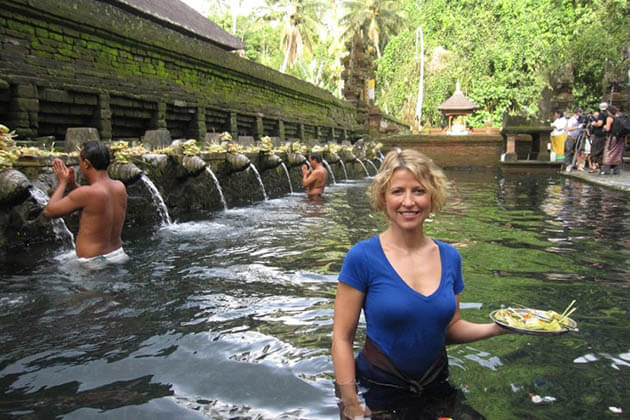 Crime
Street crime and pick-pocketing might happen particularly in busy tourist areas in Bali, where there have been reports of bag-snatching. Take sensible measures to protect yourself and your belongings. I highly recommend you to keep your precious items in the safety box and avoid bringing unnecessary things. Keep your eyes on your belongings such as passport and bank cards and avoid traveling around alone.
If you travel by taxi and have no idea to book, you can ask the hotel receptionist in advance. They will help you to find a reputable brand. Some of the famous brands in Indonesia are Bluebird, Silverbird or Express groups. In case you travel by public transport, watch out your bag to avoid being pickpocketing.
Alcohol & drugs
Local drinks served in bars can be stronger than those in the UK. As you might know, over drinking and taking drugs has resulted in accidents, injuries, and robbery. Likewise, my advice is that you should drink responsibly and be aware of your limits.
Scams
Not in Indonesia, but every country is eligible to have scams. It is safe in most areas, but you should be careful to avoid any problems. You might see Indonesia people are very friendly and warm, but drinking with strangers is not a thing I recommended in almost every place I ever been to.
Food Safety in Indonesia
The warm tropical and humid climate making Indonesia a paradise of tropical fruits. You can find many kinds of fruits along the street while strolling around the street. A tip for you, when buying some from a store or food stall, you shouldn't eat immediately, but wash it with clean water before eating to ensure food hygiene.
Road Safety
Like many developing countries in the world, streets in Indonesia are fairly busy. Nevertheless, it is completely safe to travel to tourist areas. If you've been familiar with the traffic in Southeast Asian countries, traveling in Indonesia is not a big deal.
Indonesia is Completely Safe to Travel
Generally, it is safe to travel alone in Indonesia. You might ever read some articles with different ideas about traveling in Indonesia. In fact, when I travel to Indonesia. I feel safer than expected when exploring this country independently. However, like in every other country, there are certain localities more prone to crime, such as robberies, than others—this doesn't mean tourists should stay away from these areas completely, it just means you need to pay more caution and awareness. My personal advice is that it is better to try to avoid walking alone through deserted alleys at night because nobody knows what happened after dark.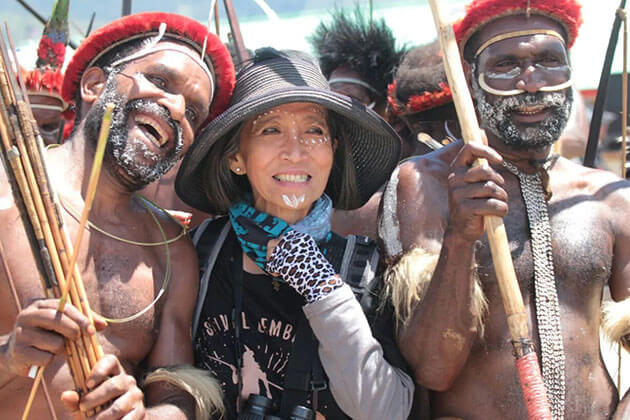 Indonesians are very friendly and willing to help out foreigners. Don't be surprised if you face with smiling faces who are always delighted to see tourists. Sometimes, people might offer you to take photos, if you feel up to it, just smile for the camera; if you don't, smile politely and say no and that doesn't matter.
Safety Tips for Traveling to Indonesia
While public transportation is significantly better than some neighboring countries, traveling by taxis will give you a more comfortable and personal space. In case you cannot call your reliable taxi driver, remember to talk and negotiate the price before getting in the car.
As the weather is warm and humid all year round, you need to wear appropriate clothes and sleep with the curtain to avoid mosquito bite. Besides, applying anti-mosquito lotion is also necessary.
If you feel like you have the flu, you should go to the nearest medical clinic before it getting worse.
It is hard to avoid getting attention as you are a tourist with different physical characteristics. As a result, you might be asked to pay more than required. To avoid this, you should have a clear conversation with the vendor about the cost.