Coming to Indonesia, apart from thinking of where to stay, what to eat and see – which can be included in a tour, travelers should also know the way to stay connected in Indonesia. In this post, we would like to share with you about how to buy SIM cards and choose a mobile network operator in Indonesia. You can have phone signals in secluded locations like Komodo National Park! Therefore, your family and friends can easily keep up with your adventures as you are going on a trip to Indonesia.
Where to Buy a SIM Card in Indonesia
Before we go into choosing the right SIM card for your need, you should first know how to find a place that sells SIM cards! Almost every Indonesian owns a mobile phone, additionally, many even change their number frequently to take advantage of promos. Accordingly, one should not find it difficult to find out a store that offers SIM cards.
The most typical place to buy one in Indonesia is at the main airports, such as Bali or Jakarta. It might be a little more expensive than in other places, but can be more convenient as you can usually register immediately at the location. However, be careful or you will be misled. For example, if you plan to travel around, not just staying in a particular place, you will have to choose the "Flash" type, not "Local". For more details on this, please keep reading.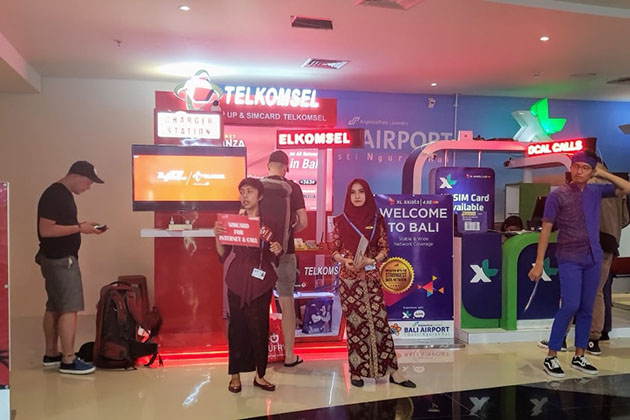 Which SIM Card to Buy in Indonesia
No matter the provider (which will be discussed below this section), a SIM card here in Indonesia will never cost you an arm and a leg sometimes can be as low as 10,000 IDR (approximately 0.75 USD). The more data is preloaded onto a card, the more expensive it is. The same goes for "lucky" and beautiful numbers, which are easy to remember or carry important meanings.
As mentioned before, make sure the data is "Flash," which can be used anywhere throughout Indonesia at any time. In case you just need to use the phone in a particular spot, choose "Local Data". Make sure you jot down your new number, or if you don't want so, dial *808# to look up for it.
Choosing a Mobile Phone Provider in Indonesia 
While there are many other cheaper network operators, Telkomsel has by far the best coverage across the whole archipelago, and, in general, the fastest speed. This makes it the best choice for visitors to Indonesia.
The second most popular Indonesia mobile service provider would be XL. Other operators in the list are Indosat/IM3, Smartfren, and Axis. We also advise that you should ask a local to come to the best decision.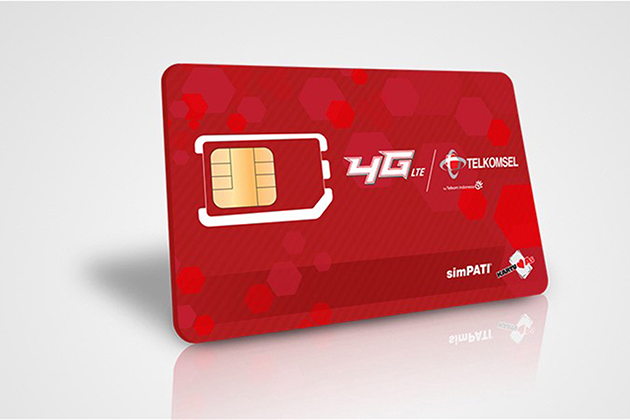 Registering the Indonesian SIM card
Now we come to the most important part, to finally know how to use the SIM card to stay updated. In Indonesia, it is mandatory for all foreigners to register their SIM cards with either their Passport, KITAP, or KITAS (the last two being long-term visas that regular visitors have no need to worry about). Usually, you have to go to the official department of the operators such as Telkomsel and GraPARI. On arriving at the location, just go to the registration desk and you will be told all of the steps that need to be done. And don't forget to bring along your passport!